Wednesday, December 28, 2005
on driving
Driving a red
Ferrari 360 Spider
like there was no tomorrow in
Need for Speed
and then
getting in your white Honda Civic is
NOT GOOD
.
Not good at all.
dezphaire
strapped in @ 3:16 PM

Tuesday, December 27, 2005
greetings!
Better late than never...
Hope everyone had a
and will have a
Cheers to all the food you stuffed in your stomach, to all the presents, to all the hugs and kisses, to all the shopping money, to the hangovers, to all the over-videoke'd throats, and to all the luuuuurrvvveee!!!
Here's to another year!
dezphaire
strapped in @ 8:39 AM

Sunday, December 18, 2005
another eliot update
Eliot, even when dressed from the first day with a tight-fitting white number (aka silicon case), has collected a very annoying amount of scratches on the screen. And that with always a separate compartment in my bag - so that no tweezer, compact or eyelash curler could bother it. Eliot's screen is worse than that of my
Exilim
camera, or my
k750i
, both of which I've had for more than a year (if not a year). I just bought a screen protector. Sigh, better late than never.
I am also still getting used to this iTunes thing. I really would have found a drag-and-drop execution much more convenient. And being totally excited about uploading the tunes, I just went ahead and plugged and played. So shoot me for not reading the manual (or anything else). I then find that there's this AAC setting thingamajiggy... and that the mp3 setting would do the songs more good (duh)... and that for obsessive compulsive consistency, I'd have to upload everything all over again.
Huwhaaat?
All eleven playlists? Dang!
For a
kalabaw
(water buffalo = will not move unless life-and-death necessary) like me, this would be
VERY
bothersome. I'd rather pay someone else to do it. Even if I'm no where near filling up 20gig of songspace.
But if all is predictable (and I likely am), I wouldn't budge. Just rant.
dezphaire
strapped in @ 12:54 PM

Wednesday, December 14, 2005
the weekly survey of mundane-ness
In the spirit of commercialized holidays, I present you with the not-so weekly survey of mundaneness.
Setting
: You are in a mall doing all of your Christmas shopping. Amidst the hustle and bustle of other shoppers fighting for the remaining best-selling gifts, the mall's audio system blares
only one
song. Take note, ONLY ONE.
Question
: Which song will you more likely withstand?
Jingle Bells
?
Dashing through the snow, on a one-horse open sleigh...
or
That Jose Mari Chan song
?
Let's sing Merry Christmas and a Happy Holiday...
With suicide not an option, I would go with Jingle Bells. It just sounds... ummm... more pleasant. I don't know. Maybe because it's been there for ages? Therefore easier to block off? I've never been a fan of those jumpy jingly Christmas songs anyway.
Thank God for Eliot.
dezphaire
strapped in @ 10:13 AM

Tuesday, December 06, 2005
clued in
Buffy meets Nancy Drew. Two of my favorites rolled into one. It's like having those wonderful eyeliner-plus-eyeshadow duo pencils. I really wish the second season gets here soon.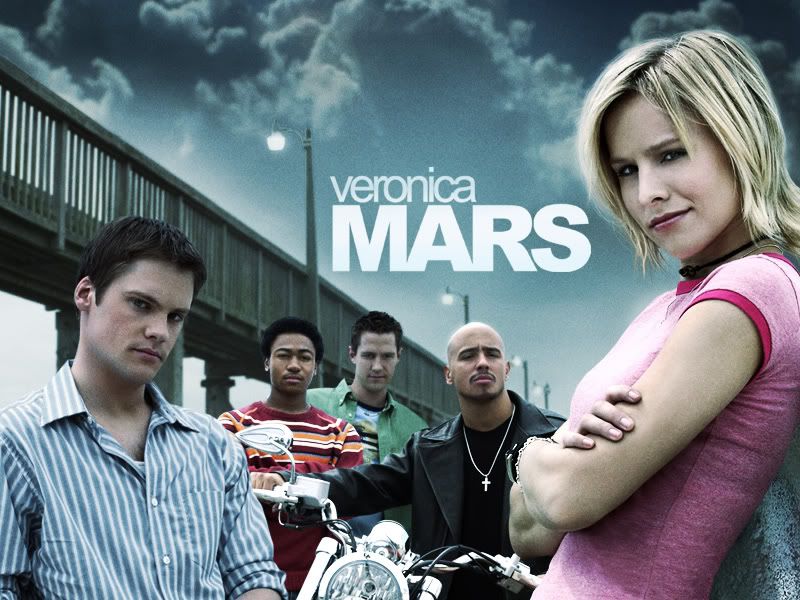 First season reruns air every Wednesday on ETC.
dezphaire
strapped in @ 7:39 PM

Thursday, December 01, 2005
an eliot update
Eliot now has 800 songs (yes, it's but a puny 3GB). He has over 6 playlists (born from the OC in me). Tori Amos, Shakira and Metallica, I thought, deserved their own playlists. The rest covers dance, alternative and broadway. He will soon have an ethereal playlist (by maybe this coming weekend).

I have grown to love Eliot, especially in our slow, crowded elevator.
dezphaire
strapped in @ 9:15 AM