I've been exercising my Adobe Illustrator skills (at least what I've acquired so far thru online tutorials) on customizing wedding logos for my sisters at W@W. These ones are for Belle and John, whose wedding is Fil-Victorian with a dash of Christmas (since their wedding will be on December). Color palette is brown and gold.

My favorite is #4, but I also love the simplicity of #5. Hmmm. I also kind of like #6 because it's just so clean and streamlined, but with a good mix of ornate details. Okay, I really can't choose. I'll just stop now.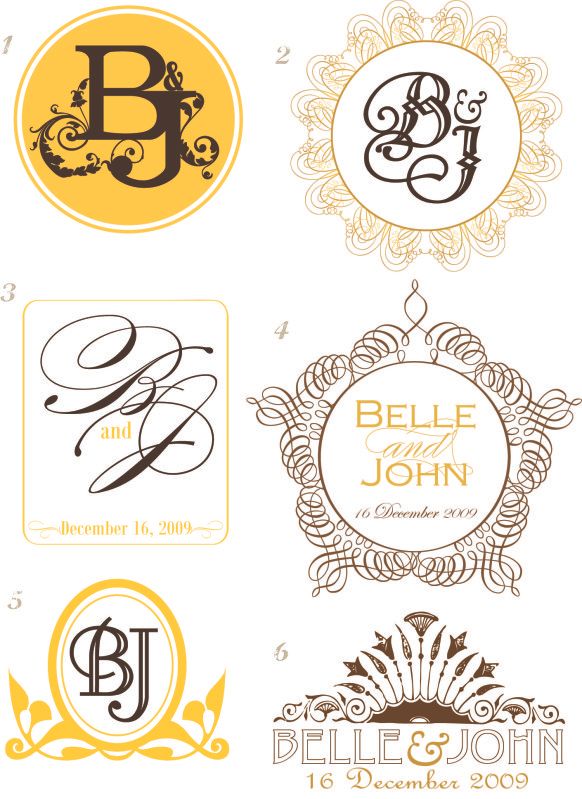 what patti feels like today.
At least it was said with a smile.
Fonts used:
Mutlu
Mom's Typewriter
Pee Pants Script
Quicksand
Fail
Melanin
Dyspepsia
I have 1,052 fonts in my computer. I just installed Adobe Illustrator. I am nowhere near the graphic artists in
typographicposters.com
but at least this has busied me into a level of relaxing brain activity. Since I'm all done designing the paperie for our wedding, I'll probably be into type-inspired posters for the next whiles (until I find another distraction).
For norbert, my dyslexic boss: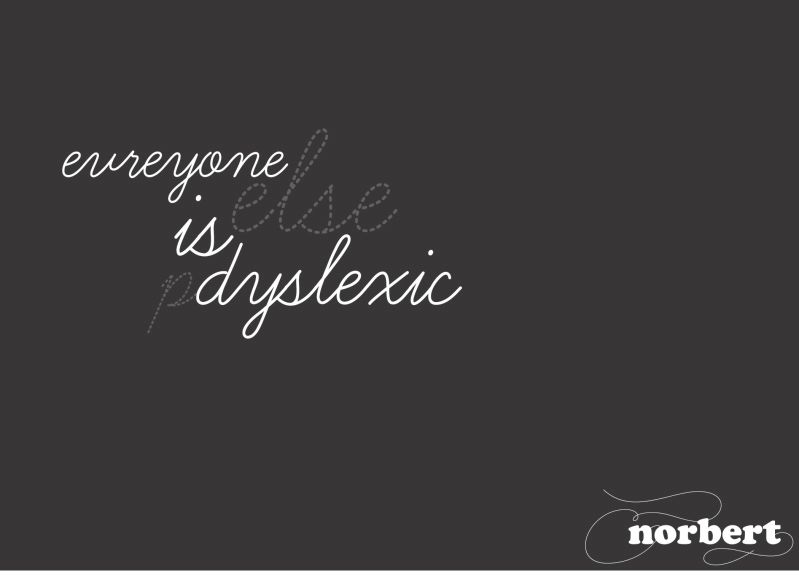 for patti, because she talks this way: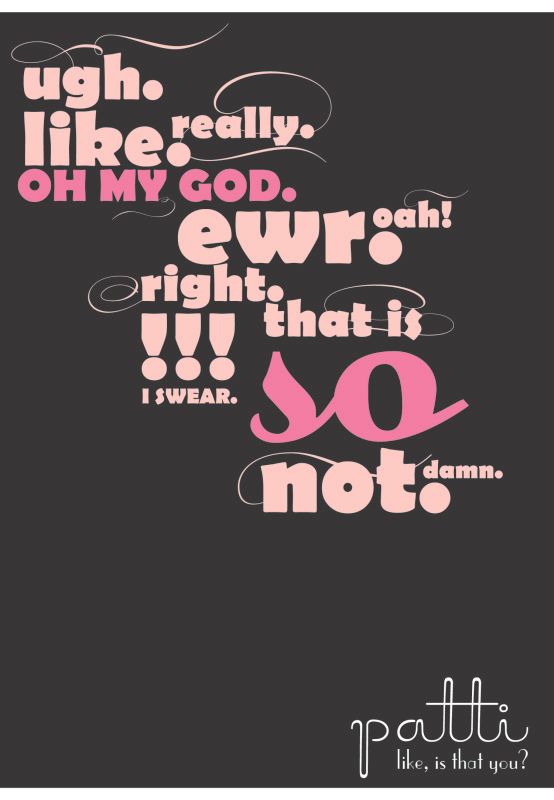 for pat, because one of her is enough for the world: