The holidays went by fine. The highlight as usual, would be the annual Foz reunion at Ilocos. The not-to-be-missed activities include: eating all the
empanada
you can manage at Batac (plus deep fried tender-juicy hotdogs on the side), the
videoke
contest (where he who is most drunk usually wins), and the
Foz Variety Show
(a performance of all the Foz Brats for our grandma aka Lowla).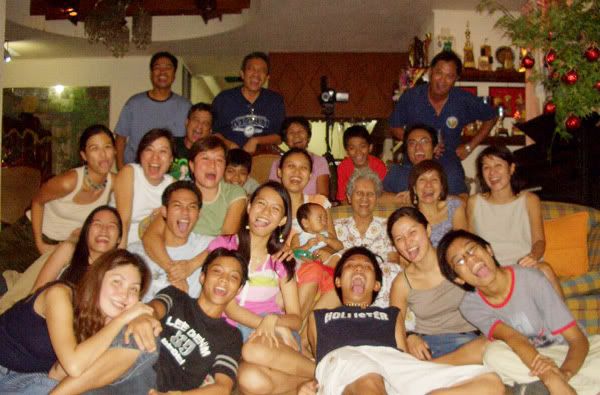 We also institutionalized this year, as part of the variety show,
the Father Abraham portion
. This is best performed if you are under the influence of a hefty serving of whisky, brandy or rum, preferably until you are as red as a tomato:
Father Abraham has many children
Many children has Father Abraham
I am one of them, so you are


(broken English essential to preserve rural flavor)


Let us praise the Lord

(wave your hands side to side).
The following actions will then be chanted after the above, one added after the other until all actions are chronologically compounded onto your drunken, uncoordinated fool of a self.
Thumbs in

(then repeat core stanza with thumbs pointed towards chest)

.
Shoulders up

(with thumbs pointed inward, raise shoulders)

.
Legs apart

(add to above, repeat core stanza)

.
Knees bent (preferably inward, for maximum timang look).
Neck bent

(now tilt your head to the side)

.
Tongue out

(yes, you sing everything with your tongue out)

.
Turn around

(if all above wasn't enough)

.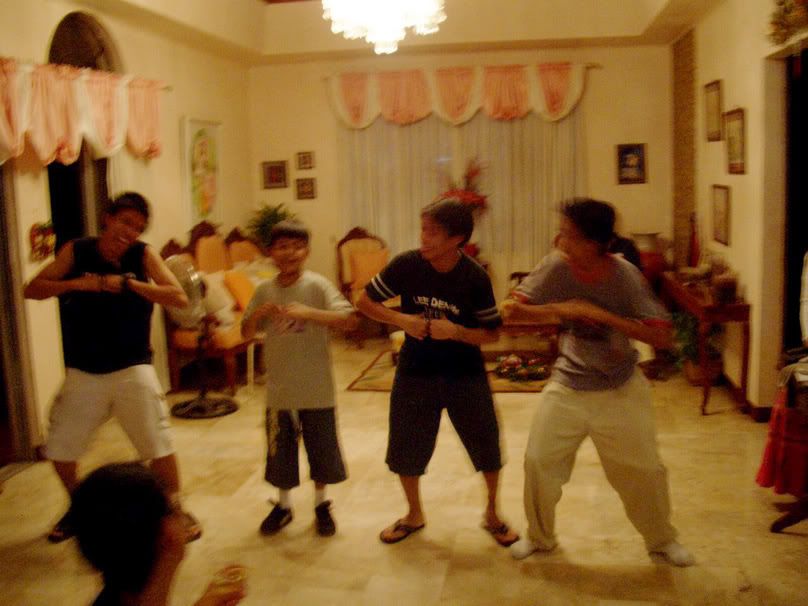 First we had the kids do it. Now, armed with a video camera for future blackmailing purposes, make the daddies dance.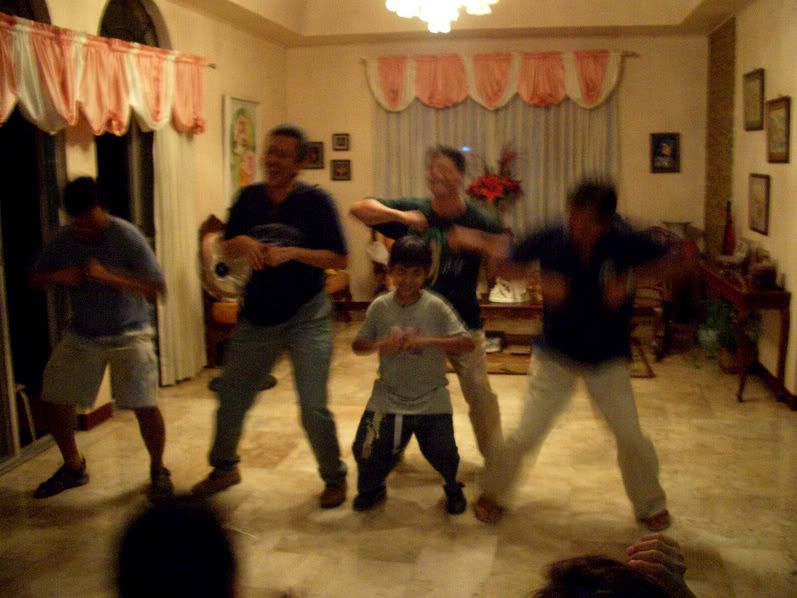 On a sober note, here are our family Christmas photos. That's me (gad what a ditsy pose), my younger sis, my mum, dad and our beautiful tree. Then there's us sisters and our fluffy old Shih-tzu, Liam: