Behold how different "fun" is manifested between the race of the beautified women and that of the testosteroned men.

slightly tipsy over now absent glasses of glistening alcohol.
compared to: a sober male mind in power of red balloons.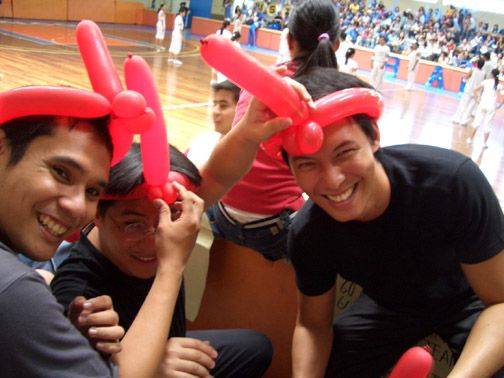 And those phallic red balloon hats would be the brainchild of only one man amongst all the men in that red teamed department - unfortunately so, it was my man (see big proud smile of him at the rightmost).
Why am I even writing like this... hah, even I am totally overwhelmed by the
last post
!